Stephanie B.
Location: Calgary, Alberta
Ranking: 4 Star Golden Circle, 1 Star Executive
As Of: June 2011
Date Started Business: November 2005
Average Annual Income: $225,821**
Former Producer Transforms from Tired to Empowered
Four years ago, the only thing Stephanie craved more than improving her health was the freedom from a 9-to-5 job. A production manager and producer in the film and television industry, she was tired of the 60-hour workweek and making someone else's dream come true.
To find the flexibility and time freedom she wanted, Stephanie began searching for the perfect network marketing company to join. However, after a year of searching, she came up empty-handed. It was after she finally gave up looking that Isagenix® fell into her lap, initially a solution suggested by a friend to cure her health struggle, but later she discovered it was the solution to her time struggle as well.
"I had such incredible results and I was waking up before my alarm clock, the mental fog was lifted and I just felt better," says Stephanie of Calgary. "I released 28 pounds and 21 inches* in my first program and my friends started asking me what I was doing."
Though she was busy caring for her terminally-ill mother, Stephanie began sharing her story with a few friends. Soon she was receiving paychecks in the mail as she built her Isagenix business.
"Network marketing is one of the fairest economic models on the planet because we get rewarded for what we do already on a regular basis anyway, recommending what we enjoy," explains Stephanie. "We tell people about our favorite restaurants, movies and books, but no one's ever sent me a free movie ticket for doing so. With Isagenix, I get compensated for sharing my story."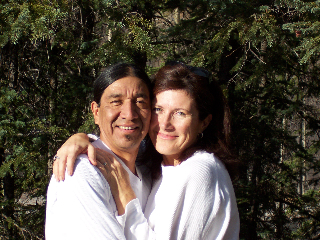 While her belief in the products and the company was through the roof, Stephanie struggled at first with believing that she could accomplish some of the goals she had set for herself including creating a six-figure income. But after following Kathy Coover's "10 Steps for Success" and plugging in to weekly conference calls and attending events including personal development courses with Master Trainer David Wood and Isagenix University, she learned to get over her fear of rejection and "get out of her own way."
"The biggest thing I needed to learn was to just share my passion and enthusiasm for Isagenix with others and not worry about the outcome," says Stephanie. "I realized that if people said no they weren't saying it to me, they were saying it to themselves."
As she grew as a person, so did her business and her paycheck. Within eight months, Stephanie had replaced her $30,000 annual income** working for a national non-profit and began working her Isagenix business full time. Since then, she's surpassed her highest wage in the film industry, is nearing her dream of earning a residual six-figure salary and also received the 2008 "Women of Isagenix" award for her success.
But more than the money and success she has experienced, she feels satisfied with how she is helping other people to improve their own physical and fiscal health. She also enjoys that she can give to the charities she's always wanted to support. She and her husband Al now enjoy a busy travel schedule with trips planned to her hometown of Prague and across the United States to visit and work with their team.
She still has goals to own an equestrian property and spend even more time volunteering in her community and says she's grateful for how Isagenix has helped her to make her dreams come true in so many ways.
"Isagenix has empowered me physically, financially and mentally with the products," shares Stephanie. "Being part of the Isagenix family also makes me realize that I'm part of something so much bigger than I am."
Stephanie's Tips for Business Success
Cleanse your life of toxic people and situations. Surround yourself with positive, successful people who will uplift you.
Plug in to events and attend Isagenix® University multiple times- each one is different and you are different at each event. Remember that you're investing in yourself and your business.
Get comfortable with being uncomfortable. Any change at first is uncomfortable and if you want to create a different life, you have to be different.
Become a great listener, not a great salesperson. We are in the business of caring and sharing. Connect from your heart with passion and be open to the people who are looking for what we have.
Remember Susan Sly's "CAPI" when you want to connect with others: Find common ground, find something to affirm or appreciate about someone, get permission and share information with someone.
Write your vision statement — where do you want to be in five years? Be specific and include what your goals and action steps are.
The individuals pictured are actual Isagenix Associates and not paid models.
*Weight loss should not be considered typical. In a study performed in 2012 by University of Illinois at Chicago researchers, subjects lost an average of 9 pounds with an average of 2 pounds of the loss from visceral fat after 30 days on an Isagenix system. The subjects also had a greater level of adherence and had more consistent weight loss from week to week compared to subjects on a traditional diet.
** Earning levels for Isagenix Independent Associates that appear in this publication are examples and should not be construed as typical or average. Income level achievements are dependent upon the individual Associate's business skills, personal ambition, time, commitment, activity, and demographic factors. For average earnings, see the Isagenix Independent Associate Earnings Statement found at IsagenixEarnings.com.
Isagenix Millionaires are defined as Isagenix Associates who have cumulatively earned $1 million or more with Isagenix.